Caloribac Chocolate Dipping Machine
Product Code:caloribac choc dipping
Lease options available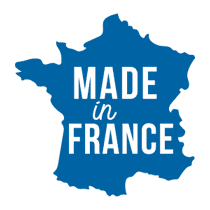 New design!
Caloribac C3 is a multi-purpose appliance used for melting and/or keeping warm chocolate, sauces, glazes, jelly...
Perfect as a complementary dipping machine for colour toppings.
The 3.5 litre capacity makes it perfectly suitable for use in home kitchens.
The heat is uniformly distributed thanks to a specifically designed heating element.
Digital temperature display control (25 to 90°C) for a wide array of applications.
Accuracy +/- 1.5°C.
The stainless steel bowl is not removable.
Diameter: 25.4cm
Height: 18.8cm
Capacity: 3.5 litres
Weight: 1.8kg
Sold by: Unit
Recommended Products